ABOUT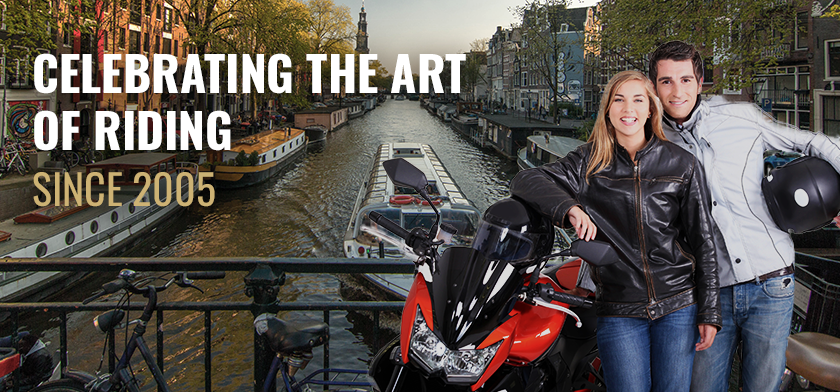 It feels different to ride a bike that you have truly made your own. But you'll want to make sure that whatever you add flows with the design of your bike and, of course, that it's up to the challenges of life on the road.
Founded by Wouter van der Haar in 2005, Motorsticker have over 10 years' experience in creating custom-made artwork that compliments the beautiful lines of all our iconic motorcycle brands. That means exact colour-matching to the original scheme of each model. It means using only the best materials, such as PerfectApply Spandex and ImagePerfect 2556. And it means providing friendly advice and inspiration, so that you can easily marry the designs with your bike.
Motorsticker products are developed and produced in Holland, and shipped right throughout the world. You'll find our artwork on bikes everywhere from busy cities and steamy rainforests to dry deserts and freezing mountains. Because just like our local motorcycle clubs here in Tolweg, international riders know where to turn for artwork that is as durable as it is beautiful. For designs that take your experience to the next level.

Efficiency
Fast shipping and communication, with same-day responses to most queries.

Integrity
We do fair business, treating both our customers and suppliers respectfully.

Quality
We only sell high-quality stickers and always ensure that they are shipped safely.